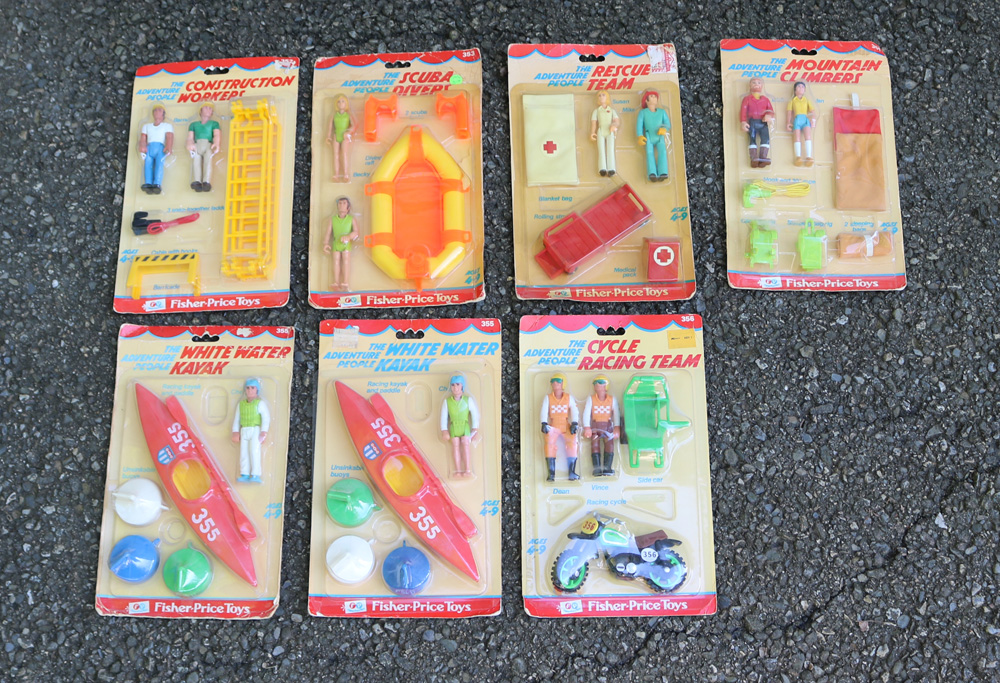 WELCOME! The Adventure People are a line of toys made by the Fisher-Price toy company from the mid 1970's to the early 1980's. There were over 30 sets produced, plus over 70 unique 3-and-a-half-inch-high action figures, as well as many parts and vehicles. The idea behind the toys was to encourage children to use their imaginations, as the slogan was "The Adventure People - Where You Make Up the Stories!". To this day, the toys remain very collectible and some sets are highly sought after!

Below are some pages with information all about the Fisher-Price Adventure People! We have a list and photos of all the figures, with some prototypes too; plus a list and photos (many in original boxes) of all the Adventure People Sets; and photos of all the Adventure People Figures on illustrated cards!. These pages are intended to be fun and to take people on trips down memory lane. We fully admit not we do not list every single variation or every last bit of detail (just too time consuming to take it that far!) but should serve OK as an overall guide. So enjoy and click away!
Thank You for checking out our site! And keeping the memory of the mighty Fisher-Price Adventure People alive and kicking!
Fisher-Price Collectors Club